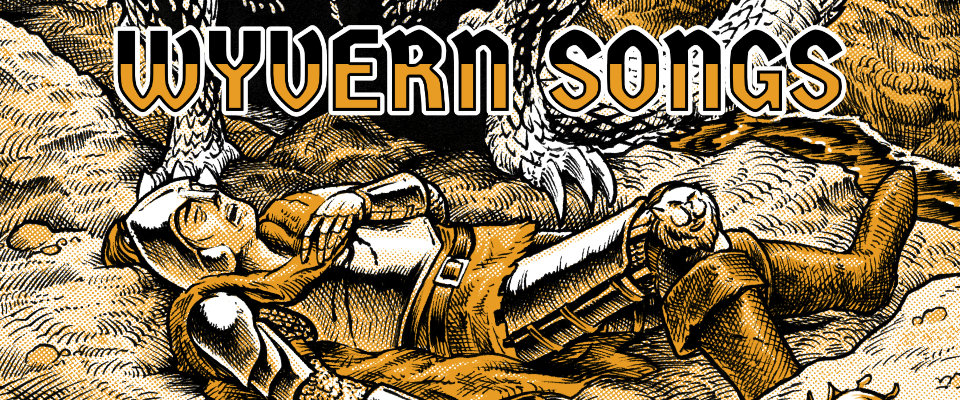 Wyvern Songs
THE WYVERN CALLS
Fill your Old-School Essentials role-playing game with four new tales of weirdness and whimsy. Wyvern Songs is an anthology of original adventures written by Brad Kerr (Hideous Daylight, Temple of 1000 Swords). Drop one into an ongoing campaign, run one as a one-shot, or mash them together in a fantasy sandbox with the included hex map.

Featuring art by Matt Stikker, Sam Mameli, Amanda Lee Franck, Tyler Smith Owings, and Will Perkins. Each adventure features a map lavishly illustrated by Rob Matthews.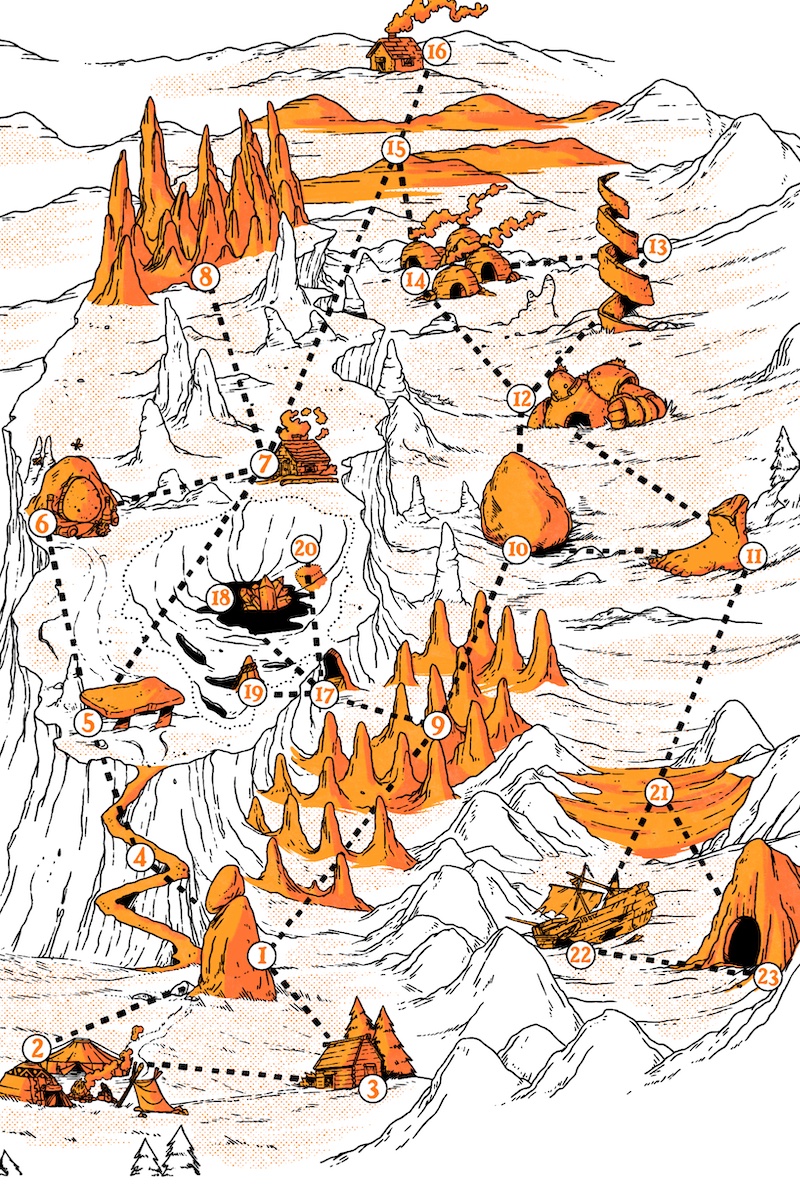 Includes the following original adventures:
THE SINISTER SECRET OF PEACOCK POINT

Character level: 1. An introductory adventure for both new players and Old-School veterans alike. Explore an insect-haunted thieves guild secreted beneath a lighthouse. Claim the abandoned loot but beware the Skitterlord!

FABIEN'S ATELIER

Character levels: 2-4. Solve the puzzles in a flying, malfunctioning wizard's workshop before it crashes to the ground. The sequel to Hideous Daylight.
THE SINGING STONES

Character levels: 3-5. Investigate a mystical valley where stones can speak and monsters roam.

THE DREAMING CALDERA

Character levels: 5-6. Infiltrate a volcano full of monsters and stop them from constructing a dream-eating chaos god out of garbage.

Specifications
112 pages, A5 (148 × 210 millimeters or 5.83 × 8.27 inches). Includes hi-definition map files for use with VTT.

Print on demand versions available from from Lulu and DriveThruRPG.

Purchase
In order to download this game you must purchase it at or above the minimum price of $14.99 USD. You will get access to the following files:
WYVERN-SONGS-1.1-spreads.pdf
31 MB
WYVERN-SONGS-1.1-pages.pdf
31 MB
maps_and_handouts.zip
60 MB